Best Noise-Cancelling Headphones Buying Guide: Welcome to TechRadar's round-up of the best noise-cancelling headphones you can buy in 2018.
Everyone knows that commuting generally sucks, not least because of how noisy in can be – whether you're on a plane, train, bus, or even walking down a busy street, white noise, crying babies, and noisy conversations can leave you feeling drained by the time you arrive at your destination.
Sometimes all you want to do is tune the world out and listen to your own music, movies and audiobooks without any distractions. We don't blame you! It's a noisy world out there, and sometimes you've got to be able to zone out.
Thankfully, that's why there's noise-cancelling headphones. These wonders of the modern era totally tune out unwanted audio – allowing you to reach aural nirvana … even if it's only for the duration of a flight or a train journey. 
They're vital for any adventure you're about to embark upon – whether it's a multi-hour flight or a train ride that's part of your every day commute – so to help you pick out a pair of headphones that deliver all of the above in spades, we've put together a list of the top 10 noise-cancelling headphones, listed below and ranked by their price-to-performance ratio.
Can't decide which headphones to buy? Check out our guide video below:
What are the best noise-cancelling headphones?
Despite being brand-new for 2018, the Sony WH-1000XM3 are the best noise-cancelling headphones in the world two years in a row. How? For the most part, the WH-1000XM3 is a small refinement of last year's excellent WH-1000XM2 – the WH-1000XM3 uses USB-C instead of microUSB and features additional padding along the bridge, but by and large Sony didn't do too much to its award-winning cans.
At first, that lack of substantial improvement gave us some reservations about recommending them – especially when the 1000XM2 could be found for less online. But those days are over. If you want a critically-acclaimed noise-cancelling headset that's brand-new for 2018 and has two-plus years of experience being the best, the WH-1000XM3 are the way to go.
Read the full review: Sony WH-1000XM3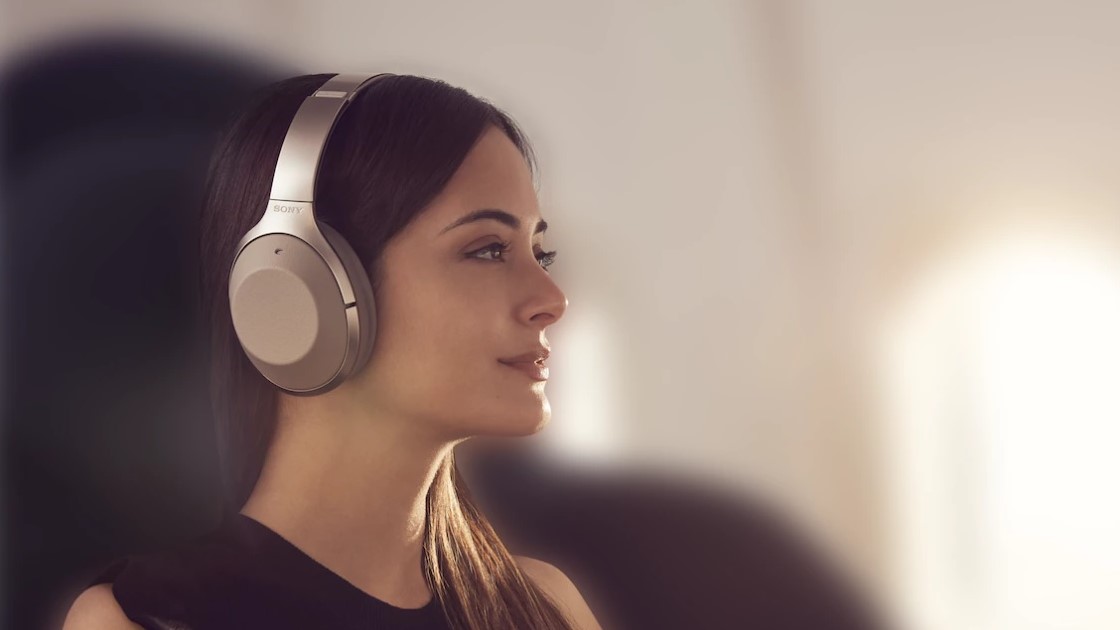 If you can find a pair, the Sony WH-1000XM2 are still some of the best noise-cancelling headphones around: They sound great, deftly wield noise cancellation technology and cost just as much as a pair of Bose QC35s. They might have a slightly shorter battery life than Bose's flagship over-ear headphones, but Sony's WH-1000XM2 outclass the QC35 in terms of performance and feature-set.  
You'd want to pick these Sony headphones over the Bose because not only do they provide the same level of awesome noise-cancellation, but they have three neat tricks that Bose just doesn't have on its headphones: One is an ambient noise mode that only lets in mid-to-high frequency tones (announcements over a loudspeaker, for instance) and another being Quick Attention mode that allows you to let in all outside noise without taking off the headphones. (The latter is perfect when giving a drink order on a plane or speaking to a coworker for a brief moment before diving back into your work.) The last trick Sony has up its sleeve is the LDAC codec. Alongside the widely adopted aptX HD standard, LDAC enables Hi-Res Audio playback using the 1000XM2.
Great-sounding, feature-packed and just as affordable as the competition? The Sony WH-1000XM2 are a solid all-around pick for noise-cancelling cans.
Read the full review: Sony WH-1000XM2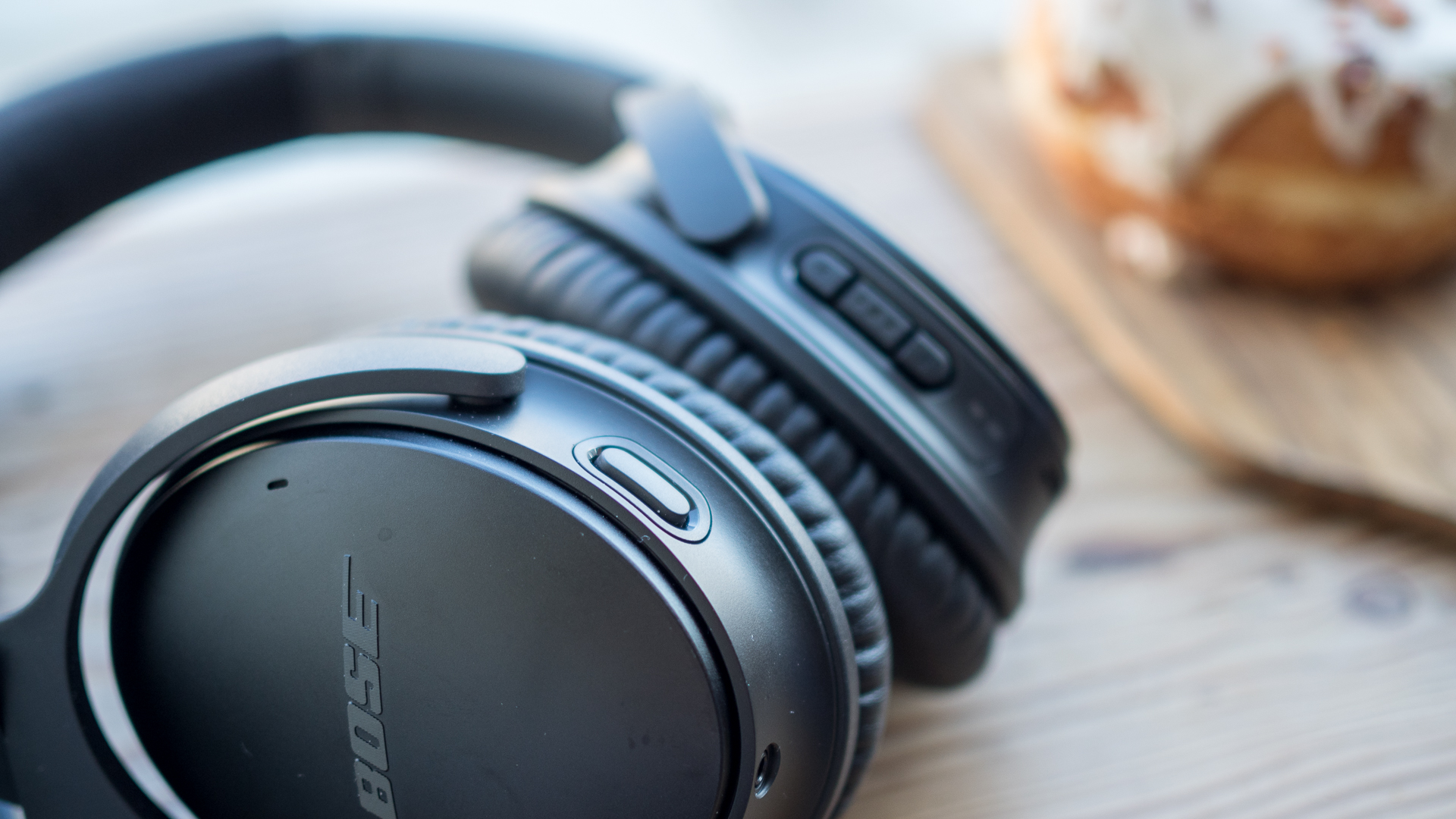 Coming in at the number two spot is the Bose QuietComfort 35 II – a nearly identical product to the already-excellent Bose QuietComfort 35 but updated for 2018 with Google Assistant. This means you still get the class-leading noise cancellation Bose is known for, good sound quality and incredible comfort, plus a convenient assistant to answer any inquiries you might have while traveling.  
Taken as a whole, the Bose QC35 II NC is an excellent headphone for travelers and commuters. Bose has found a good balance of features that will satisfy most mainstream listeners. While we don't love them as much as the better-sounding Sony WH-1000XM2, they're still top of the class for noise cancellation.
Read the full review: Bose QuietComfort 35 II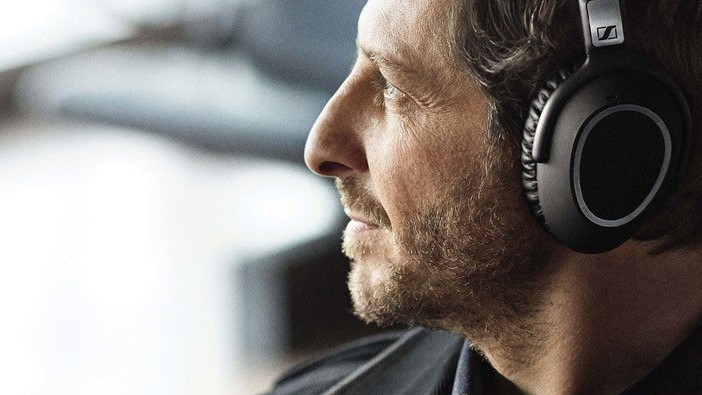 The PXC 550's greatest strength is their sound. Other wireless noise-cancelling headphones might offer a better user interface or better noise-cancellation technology, but ultimately none of the above match up to the sound quality of these Sennheisers. 
However, that said, there are a couple of irritations that prevent us from being able to fully and unreservedly recommend them, such as unresponsive touch controls. These annoyances aren't quite deal-breakers, but there are definitely other noise-cancelling headphones out there that don't suffer from the same issues.
Read the full review: Sennheiser PXC 550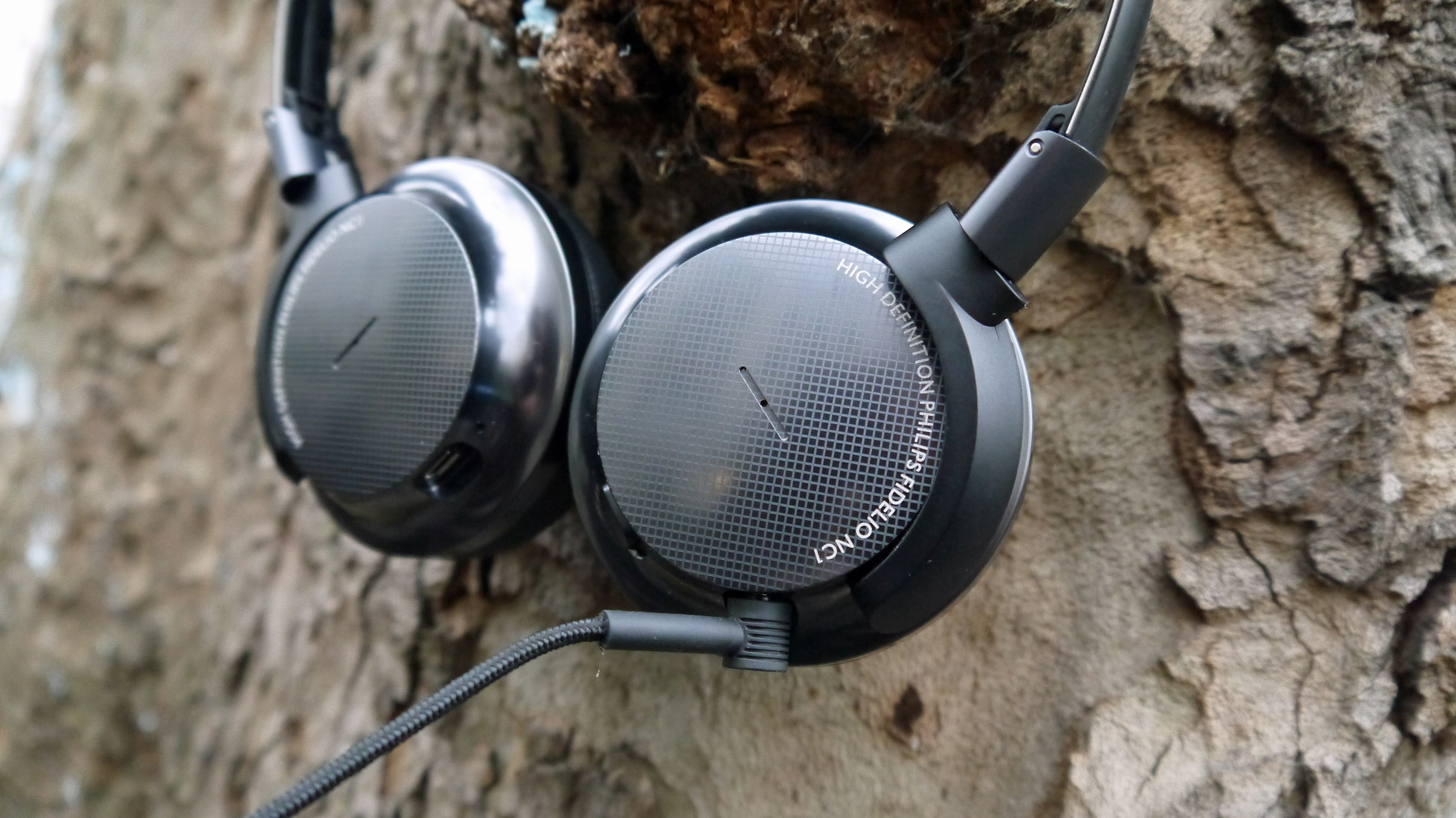 Philips presents a more elegant noise-cancelling solution with its NC1. These on-ear headphones aren't wireless like our top pick, but that's hardly a reason to knock them. Coming in at $299/£195, the NC1 are a compact set that's high on comfort and battery life.
You get a lot for the money here. In the box comes the headphones, a hard case for storage and the headphones rock a rechargeable battery that provides noise cancellation for close to 30 hours. But best of all, the sound performance is extremely well balanced and warm.
(A quite note for our Australian readers: Philips sadly no longer sells the NC1's down under, so you'll need to import a pair if you're keen.)
Read the full review: Philips Fidelio NC1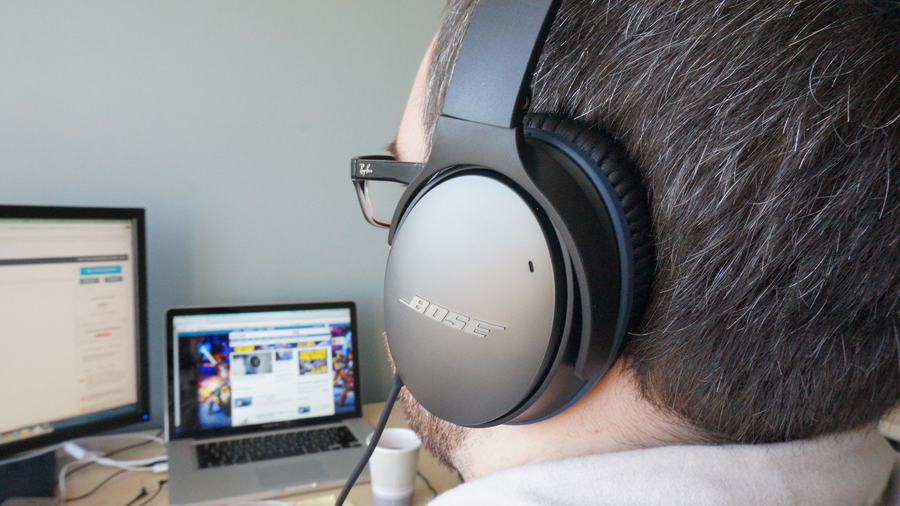 A few years ago, the Bose QuietComfort 25 are the best noise-cancelling headphones we've ever used. The lows, mids and highs came through clear as day, never stepping over each other. Music of all sorts sounded predictably incredible. With the noise-cancellation turned on, we never felt further immersed and concentrated than when we let the QC25 engulf our ears.
But that was a few years ago and time has moved on since. Bose has released not just one sequel to these headphones, but two: the QC35 and QC35 II with Google Assistant built in, both of which we'd recommend above the QC25.
But, it's not all bad. If you don't mind using the older, wired headphones, the QC25s are a finely-tuned set of cans that provide over 35 hours of very good noise-cancelling performance with one AAA battery. 
Read the full review: Bose QuietComfort 25
[Update:Theseheadphonesalsocomeinawirelessversion-checkoutourreviewofofthe Bose QuietComfort 35.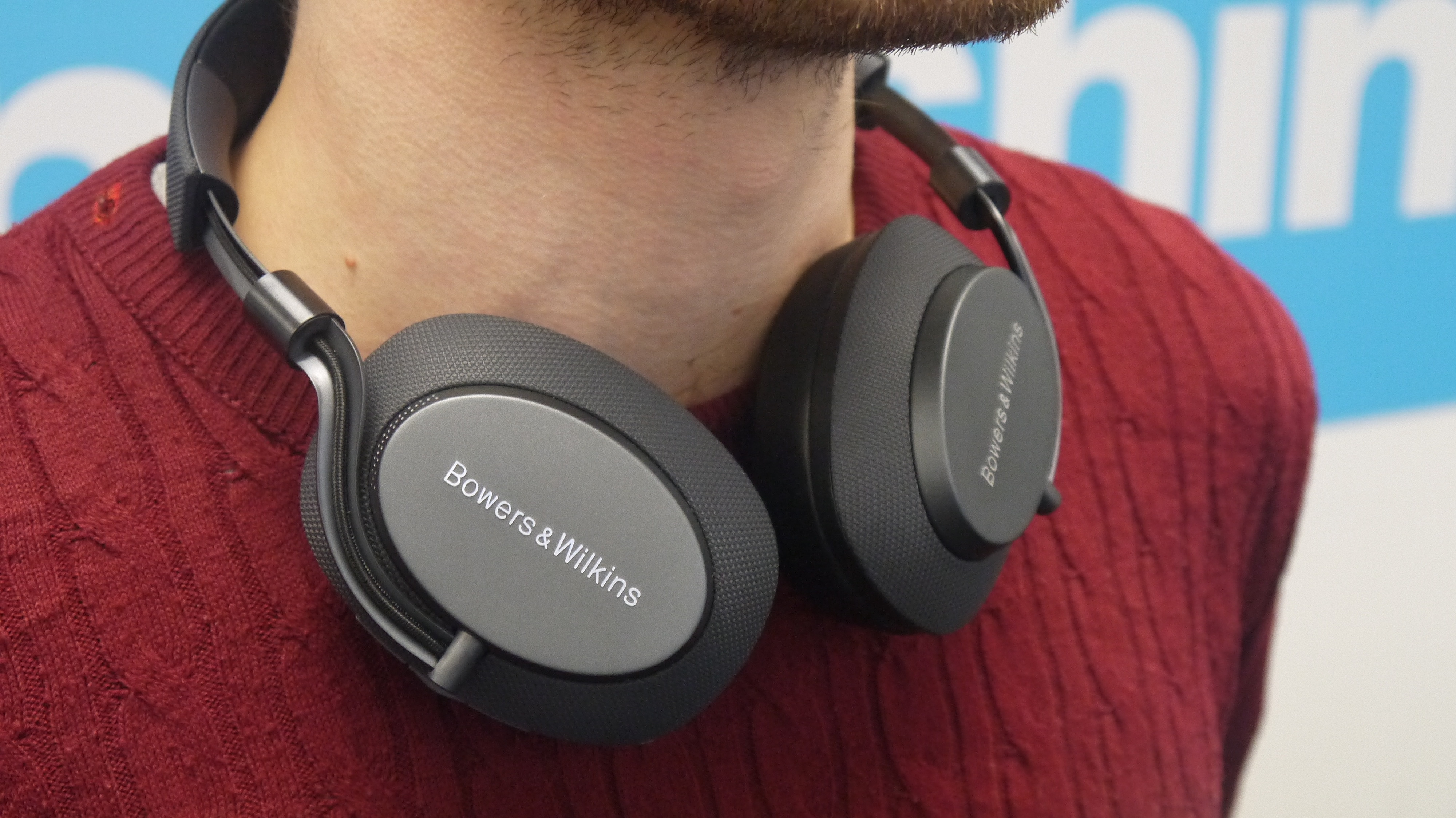 Bowers and Wilkins are a little late to the noise-cancellation game, but their first foray impresses. 
The PX Wireless aren't just a great sounding pair of headphones, they've also got a number of other interesting tricks up their sleeve. They'll turn on and off automatically depending on whether you're wearing them or not, and they also feature the future-proof USB-C charging standard. 
In our opinion their only downside is the sound quality, which we felt lacks the depth of the flagship headphones from Bose and Sony. 
That said, if you've been a fan of the look of B&W's headphones in the past then the PX Wireless are certainly worth a listen. 
Read the full review: Bowers and Wilkins PX Wireless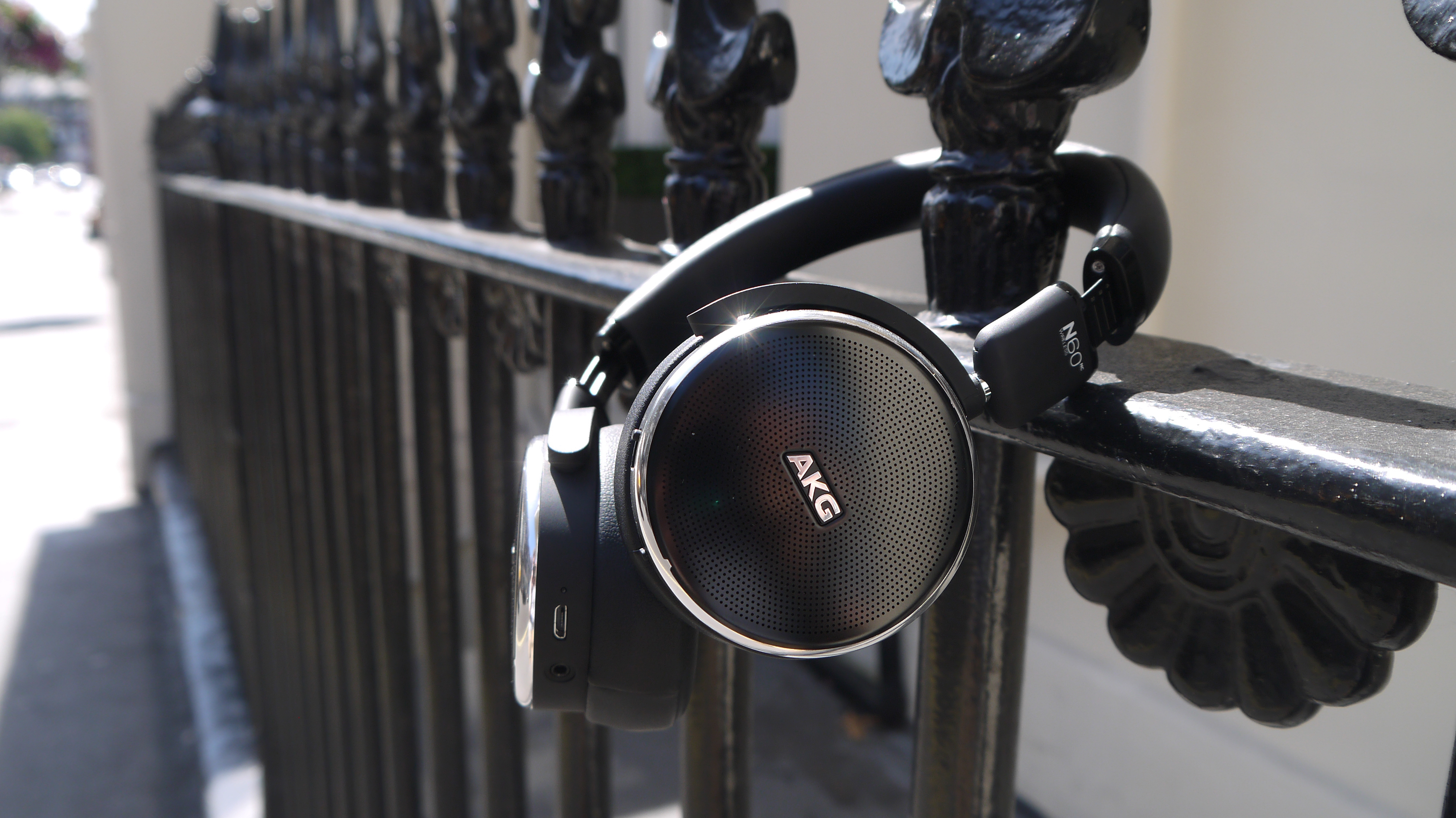 If you prefer on-ear noise-cancellation, then the AKG N60NC Wireless are a great pair of headphones. 
At their mid-range price point the headphones offer fantastic value for money, with great sound quality and a level of noise-cancellation performance that's on a level with the much more premium entries on this list. 
These are a fantastically compact pair of headphones, and offer a very complete package for the price.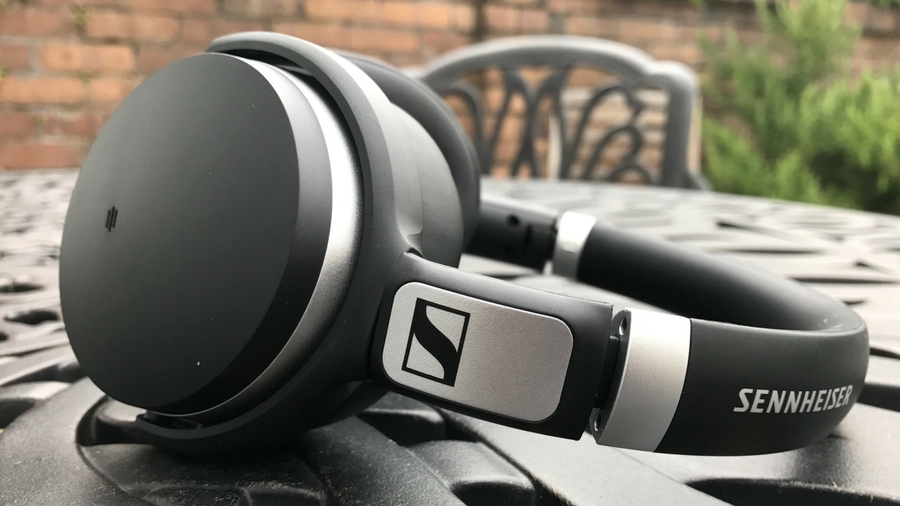 With noise-cancelling tech just as effective as that in headphones from rival Bose, and with a more musical sonic ability, the Sennheiser HD 4.50 BTNC are a definite contender for the noise-cancelling crown. More affordable and easy to travel with, these lightweight headphones are a great value all-rounder, whether for flights, commuter trains or busy offices. 
Design-wise, the Sennheiser HD 4.50 BTNCs seem a more slimmed-down, lighter and more focused effort than the bulky and expensive alternatives from Bose and Sony; and crucially, the HD 4.50 BTNCs are just as good with audio, and almost as good on noise-canceling. Whether you're after noise canceling for long-haul ravel, for the commute, or just to stay more productive in a noisy office, the Sennheiser HD 4.50 BTNCs are worth considering. 
Read the full review: Sennheiser HD 4.50 BTNC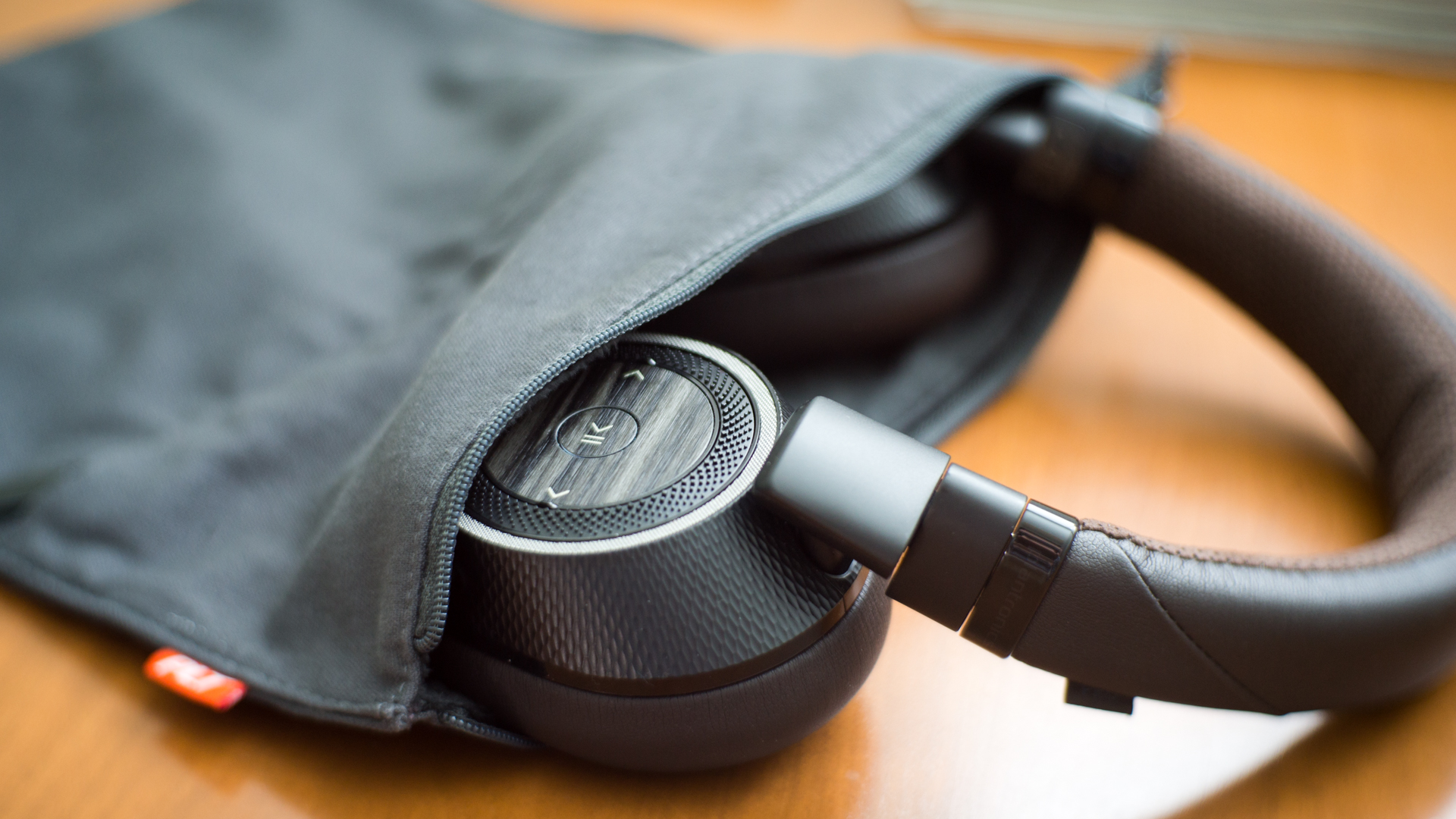 With the second generation Plantronics BackBeat ProPlantronics went back to the drawing board to fix many of the issues owners complained about the original. The BackBeat Pro 2, therefore, manage to keep all the great things about the original and improved upon its shortcomings, like its bulk and weight. 
In terms of value, the BackBeat Pro 2 are basically a steal. With the BackBeat Pro 2, you're getting a travel headphone with incredible battery life, supreme comfort, the ability to pair two device as once and, most importantly, good sound quality for the cost. If you don't want to drop $350 (£290, AU$500) on the Bose QuietComfort 35 or $400 (£330 or AU$700) on Sony's flagship MDR-1000X, the Plantronics BackBeat Pro 2 should be on the top of your shopping list. 
Read the full review: Plantronics BackBeat Pro 2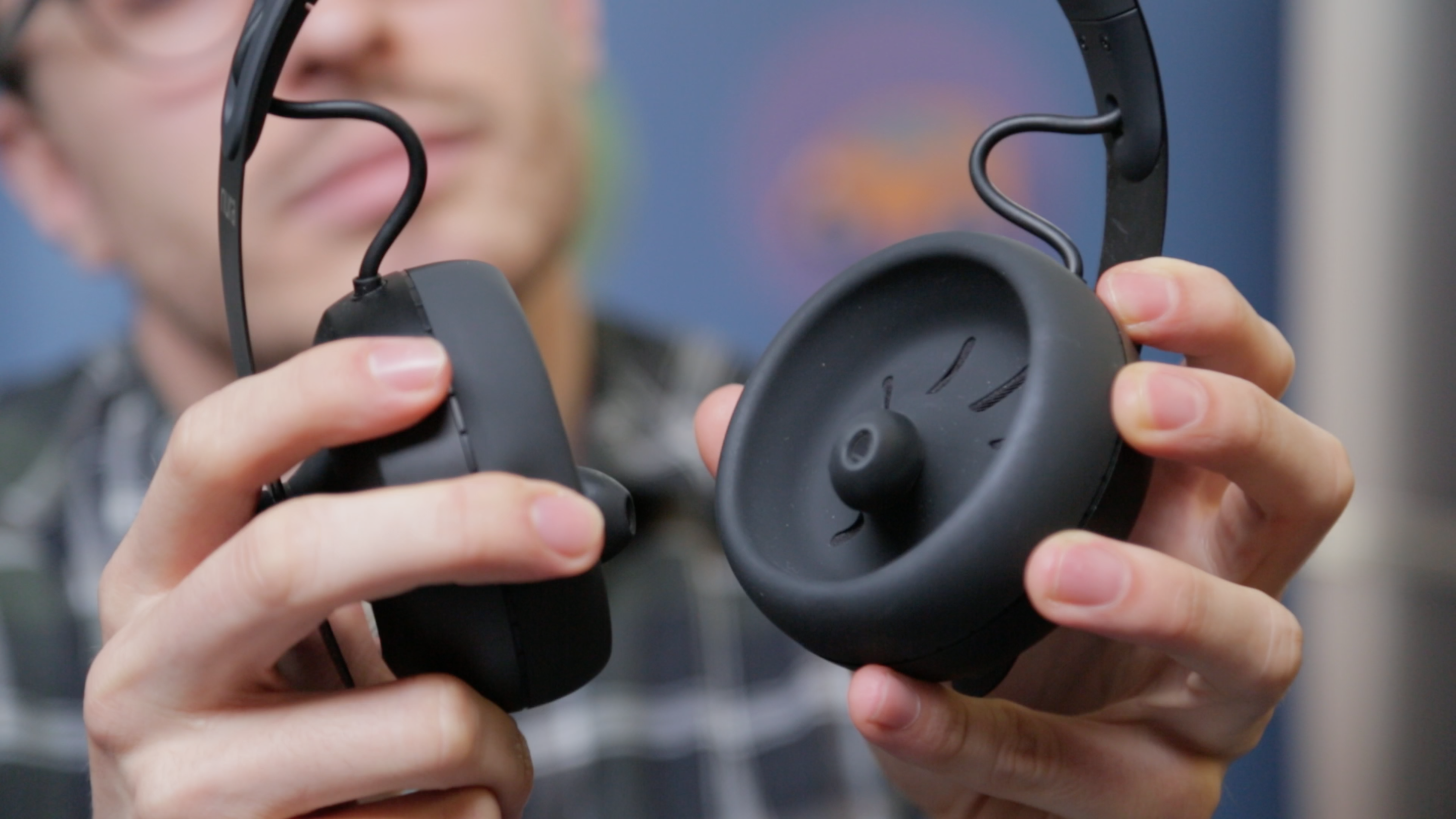 If you haven't found something quite to your liking so far, we have one last option for you to look at – the all-new Nura Nuraphone over-ear/in-ear hybrid. Their form factor means you've not only got an earbud sitting at the entrance of your ear canal, but also an over-ear cushion sitting over your entire ear. This effectively means you've got two physical barriers meaning that the noise from the outside world can't get to your ears. While more traditional over-ear headphones do a better job offering useful features at a reasonable price, the Nuraphone will appeal to the more experimental audio crowd looking to be on the bleeding-edge of the next big thing.
Read our full review: Nuraphone Headphones